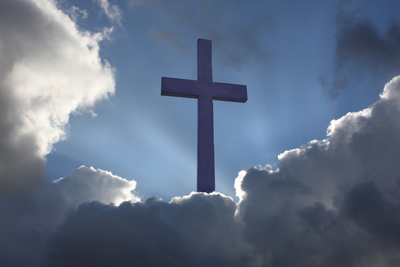 Abortion is a trauma. Abortion has an aftermath that deeply affects the mother, the father, other relatives and even friends. Because it is so common, abortion affects our whole culture. We are living in a post-abortive society, but recovery or healing is very rarely mentioned or talked about in churches or elsewhere.
Here is some information about the post-abortive woman.
She keeps her abortion(s) a well-guarded secret. She is afraid people will judge and hate her for what she did, because she hates herself for what she did.
She does not believe she can be forgiven, or deserves to be forgiven. Even when she believes in God and the Bible, she cannot forgive herself.
She lives with pain, guilt, shame, depression, anxiety and anger that take its toll on her health, relationships, and life. The truth that a past abortion(s) may be connected to present struggles is usually blocked by denial that abortion affected her in any way.
Her anger is often turned inward as self-loathing and self-punishing. She does not believe she deserves happiness, joy or a life without pain and does not know how to find joy or peace. These emotions are hidden and not talked about.
She generally does not deal with her abortion pain for fifteen to thirty years after her abortion, often using alcohol, food, shopping, etc. to numb her feelings and cope with her pain. Many women "hit a wall" between the ages of thirty-five and forty-five when their abortion(s) is still a secret and has never been talked about or brought out into the Light.
How to minister to the post-abortive woman:
Telling her she is forgiven does not usually help. Validating her pain and emotions will help. Most Christian women don't feel forgiven and they confess their sin of abortion over and over again.
Letting her know recovery from abortion is possible, will help, but that it involves more than just confessing her sin. Healing is about facing the truth and grieving her losses. (John 8:32)
Encouraging her and giving her permission to grieve and attend an abortion recovery bible study will help. She needs to know she is not alone in her traumatic experience.
Asking her to tell you her story can start the healing process, and will help by caring, listening and validating her feelings.
There is no easy or quick fix.
"Blessed are they that mourn for they shall be comforted." Matthew 5:4

"To comfort all who mourn, to console those who mourn in Zion, to give beauty for ashes, the oil of joy for mourning . . ." Isaiah 61:2-3

"Weeping may last for a night but joy comes in the morning." Psalm 30:5

"Walking through the valley of Baca (great sorrow and weeping) they make it a spring of refreshing (or healing from The Lord)." Psalm 84:6
There is no comfort without mourning. We have to grieve our losses to receive the comfort and healing from the Lord. This is surely true for abortion, which is a deep and significant loss.
We have heard from many women who have sat in church for years (fifteen or twenty years), and never knew healing from abortion was possible. They never heard a word about help after abortion. Abortion was never mentioned or talked about. Silence on any issue keeps the shame and guilt in place and blocks recovery, freedom and joy.
Healing Tears would like to partner with you and your church to reach these hurting, wounded members of the Body of Christ. Our desire is to see them healed, and restored to walk in freedom, so they can experience hope and joy, knowing their purpose and value, as part of His body. Healing Tears is about exposing the lies and breaking the chains of the enemy to set the captives free. We, the church, can break the stigma and shame surrounding abortion so the silent broken-hearted all around us can find the help, wholeness, joy and peace they are missing. Healing Tears can help.
What church leaders are saying
"For some terrains a map will do. Other terrains require a guide. The Post-Abortive healing experience is one that requires a knowledgeable guide. Sharon and her team have not just sent people out with a glossy 'tour brochure'. They have guided many people through the Badlands of regret, shame and depression to the 'still waters and green pastures' of God's gracious healing. Welcome to Healing Tears!"

Pastor Jim Matthews, CrossWinds Church, Dublin California

Sharon has hosted post abortive services in my church for scores of women who needed healing in this otherwise unacknowledged area of pain. I have witnessed the power of God's love to these ladies who otherwise might never have had their needs addressed from the deep hurt of abortion. We can no longer ignore the reality that there are women in our congregations that need this ministry desperately. I wholeheartedly support the work of Healing Tears.

Pastor Frank Klosky, Good News Family Fellowship, Dublin CA